Story
UNICEF's women drivers at the forefront of delivering for children in North-East Nigeria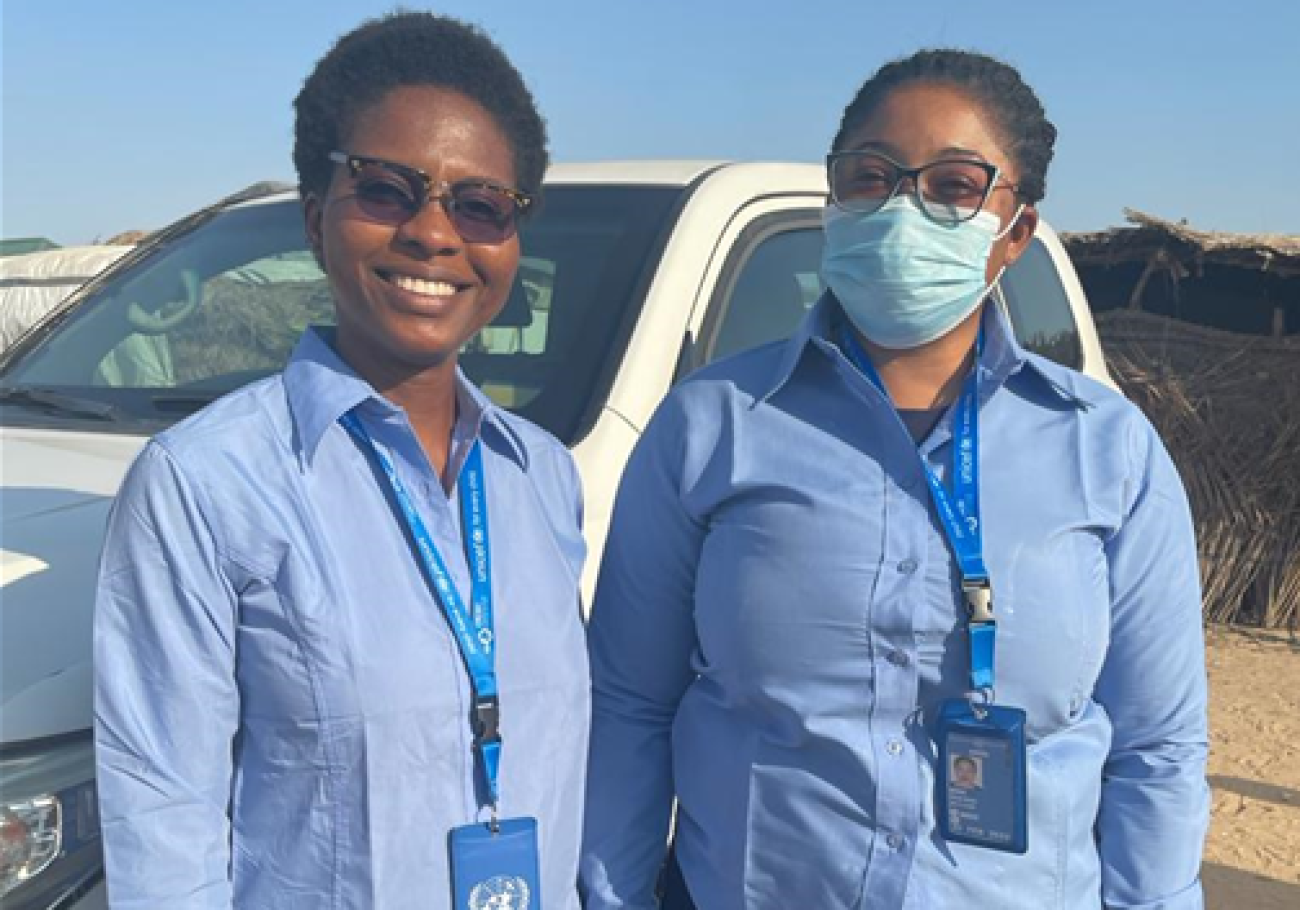 "This gender equality campaign is lifesaving. My family, especially my father and husband, know I love driving."
Whenever she drives around the city of Maiduguri, north-east Nigeria, her eyes fixed on the road, Vivian Ahmed, 39, commands attention. Ahmed, a mother of three is one of a small but growing group of female drivers employed by UNICEF in Nigeria.
Driving from meetings with officials to communities and to camps for internally displaced people around Maiduguri, Ahmed happily facilitates UNICEF's mission to promote and support the wellbeing of conflict-affected children in north-east Nigeria by ensuring that humanitarians have smooth access to people displaced by the ongoing conflict and the communities that often host them, until solutions can be found. 
When her journey started early in 2021, the former businesswoman doubted the humanitarian community could employ a female driver.
"At first, I was surprised that UNICEF would employ a female driver,'' said Ahmed from her desk in UNICEF's Maiduguri Field Office. "This gender equality campaign is lifesaving. My family, especially my father and husband, know I love driving. Whenever we went out as a family, I would always be the person to drive.
"Shortly before I applied for the job, my husband had serious health challenges and his treatment wiped out our savings. Our children barely had food to eat. When I got this job, my friends were happy for me because they knew I would be providing for my family,'' said Ahmed. 
"It is reassuring that a woman can work as a driver and still care for her family. Because I love driving and I love children, life has been better than when I was doing other businesses," said Ahmed.
UNICEF's focus on recruiting female drivers in Nigeria was deliberate. According to the International Labour Organization (ILO), the current global labour force participation rate is 75 per cent for men and 49 per cent for women. In Nigeria, the labour force's participation rate is 60 per cent for men, and 50 per cent for women. 
Phuong T. Nguyen, UNICEF's Chief of Maiduguri Field Office, said women deserve equal opportunities in all job categories.
"Women have a right to sit at every table. The question is if there is a level playing field for them to access these opportunities, both in the public and private sectors," said Nguyen.
"Children benefit the most when women are empowered. We have evidence that empowered women raise healthier children and are able to take informed decisions that benefit their children," said Nguyen.
Indeed, research has linked women's empowerment with better cognitive development, growth and improved nutritional status of children. In north-east Nigeria, UNICEF routinely addresses adolescent girls and female-headed households with capacity building, and vocational and cash support enabling them to take decisions such as enrolling their girls and boys in school and improving their nutritional and health status.
In Adamawa, UNICEF recently trained 6,000 women on the use of the mid-upper arm circumference tape to enable them to detect malnutrition in their children and refer them quickly for often lifesaving treatment.
Last September, UNICEF launched a pilot cash assistance programme for 12,403 internally displaced families, including female-headed households, to enable them to buy essential non-food items. Across the north-east, UNICEF has worked with the state education agencies to support over 8,000 female adolescents and other conflict-affected women with vocational skills for self-reliance.
For Ahmed, a genuine love for driving motivated her application for her new job.  This view is shared by Mercy Shooto Jayeola, another new female driver at the UNICEF Maiduguri Field Office. Jayeola is also happy her new job allows her to meet and connect with people.
"I first learned to drive a car at a young age. I later got professional training, and I've been driving ever since. Driving is a hobby for me. So, when I saw an opportunity to serve an organisation with goals I care about, I jumped at the chance," she said.
But it took more than a love for driving and adventure for Jayeola to relocate from the Nigeria's capital, Abuja, to Maiduguri, the epicentre of a protracted armed conflict that has ravaged north-east Nigeria for more than a decade. It took commitment. The stereotypical perception that driving is a man's job did was also a challenge.
"Some people were happy for me, while others felt driving was a man's job. But I have met many women who were so inspired by my story that they also started commercial driving as a way to earn money for their families. Others frowned at the idea and tried to dissuade me. 
"In all, my family have been very supportive. My dad, for instance, calls me almost daily to say prayers and encourage me. I love that I get to take people to their destinations and engage them in meaningful conversation," said Jayeola.
After three months on the job, Ahmed said concerns for her safety from family members have been fully dispelled.
"Working in Borno has been easy, because UNICEF provides all safety measures as well security training for all staff members, so I am not afraid working in an emergency duty station with UNICEF. People are always surprised and excited when I come to pick them up at the airport and they realise that the driver is a woman. They are happy that the world is changing. Hopefully more women will do this," said Ahmed.
UN entities involved in this initiative
UNICEF
United Nations Children's Fund