Our Team in Nigeria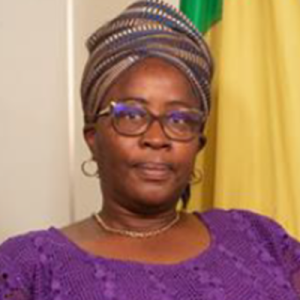 Beatrice Eyong
UN Women
Representative
Ms. Beatrice Eyong, a Cameroonian national, is the UN Women Country Representative to Nigeria. She has over 35 years professional working experience in promoting gender equality and Women's Empowerment. Prior to her current appointment, she was the Resident Representative of UN Women, Mali (office with the biggest UN Women's portfolio in West and Central Africa); Head of UNWOMEN Office in Niger; and she established the Eastern DRC Office in Bukavu. Beatrice has also worked with the Canadian Cooperation Support Office in Cameroon, as a Gender Specialist/Adviser and with UNDP as an agronomist working with the Africa 2000 Network, a UNDP micro-programme in Cameroon. She holds a Master of Science degree in Agricultural Extension from the University of Reading, United Kingdom; a Diploma in Women, Extension workers and Agriculture from the Larenstein International Agricultural college – Deventer, the Netherlands; and a Diploma in Integrated Rural Development, from the Pan African Institute for Development West Africa, Buea – Cameroon.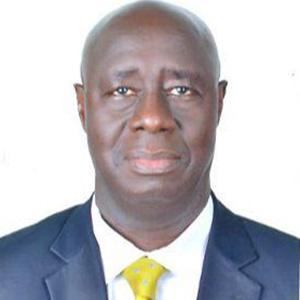 Bernard Gomez
WMO
Representative
Before his current assignment, Gomez was the Deputy Director of the Department of Water Resources and Permanent Representative of The Gambia with WMO. His current portfolio involves working with regional institutions and development partners to strengthen the capacity and capabilities of National Hydrological and Meteorological Services in 27 countries. This involves providing support towards timely exchange of data and the provision of weather, climate and water resources information services, to stakeholders in climate-sensitive sectors. He holds a MSc. in Applied and Agricultural Meteorology. He is married with children and his hobbies include reading, swimming and keeping abreast with current affairs.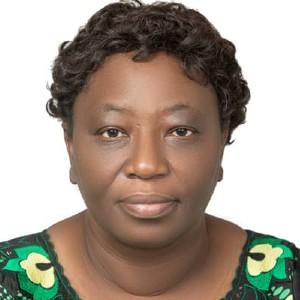 Dede Ahoefa Ekoue
IFAD
Country Director/Representative for IFAD
Mrs. Dede Ahoefa EKOUE, the new Country Director/Representative for IFAD in Nigeria, has over 20 years of experience in management and leadership positions with UNDP, UN-WOMEN, including interim leadership positions with FAO and UNIDO.
From 2018 until January 2022, she was the UN-Women Country Representative in Haiti. From 2007 to 2010, Mrs. Ekoue was Deputy Resident Representative Program and Operations for UNDP in Cameroon. Between 1996 and 2007, she served as Africa Relationship Manager of Women's World Banking in New York, USA. She assumed several international leadership functions including co-Chair for the International Development Association (IDA-World Bank)'s 18th Replenishment and Chair of the Organizing Committee of the 16th United States– sub Sahara African Trade and Economic Cooperation (AGOA) Forum. Mrs. Ekoue was a three-time Minister in the Republic of Togo between 2010 and 2015.
She holds a Bachelor degree in Economics with major in Business Management in 1986, at the University of Benin in Togo, a Graduate Degree in International Finance and Taxation in 1987 at the University of Lille, France, and a Master's in Business Administration in 1993 at the Jackson State University, USA.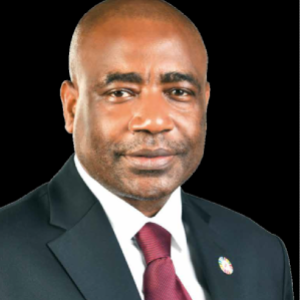 Dr Leopold Achengui, Zekeng
UNAIDS
Country Director
Dr Leopold Achengui, Zekeng brings 33 years of experience in the AIDS response, Sexual Reproductive Health and Rights, Global Health Diplomacy, and Development at various levels and capacities – Service Provider, Leadership and Management (National AIDS/STIs/TB) Control Programme Manager), Researcher, Strategist and Policy Maker, Advocate and Activist both in his native Cameroon and in many countries in sub-Saharan Africa. He joined the Joint United Nations Programme on HIV/AIDS (UNAIDS) in 2005 and served as - Deputy Director, UNAIDS Regional Support Team for West & Central Africa, Dakar, Senegal (2012-2017) overseeing programme implementation and support in 23 UNAIDS Country Offices in WCA, managing the UNAIDS Technical Support Facility for WCA based in Ouagadougou, Burkina Faso, ensuring continuity of HIV services during the 2014/2016 Ebola Outbreak amongst others - UNAIDS Country Director and Representative in Sierra Leone and Liberia (2005-2007), Ghana (2007-2012) and the United Republic of Tanzania (2017-2022).
Dr ZEKENG is a Certified and Accredited Executive Coach, trained by the Academy of Executive Coaching (UK) with a passion in - giving back to the community – growing, empowering, and developing young people, junior professionals, colleagues for a better tomorrow. He is a graduate of the School of Medicine and Pharmacy (University Cheick Anta Diop, Dakar Senegal) and a trained Virologist and Immunologist (School of Medicine and Pasteur Institute Lille France).

Dr Walter Kazadi Mulombo
WHO
WHO Country Representative (WR) to Nigeria
Dr Walter Kazadi Mulombo is the WHO Country Representative (WR) to Nigeria. A longstanding and well-respected WHO international expert. He is a public health epidemiologist from the Democratic Republic of the Congo with over 30 years of progressive experience in clinical practice, management of primary health care, health policy dialogue, governance and coordination, as well as implementation. He held senior international positions in both English and French Speaking countries, including as WR to Burundi; Coordinator of the WHO Emergency Response to Artemisinin Resistance/Malaria Elimination; WHO Scientist Malaria & NTDs in Papua New Guinea; and Policy Advisor, Gates Malaria Partnership. He holds an MSc degree in Public Health from the London School of Tropical Medicine & Hygiene. Doctor Mulombo carries with him, expertise in the management of primary health care, an important attribute in the Nigerian context with PHC as the bedrock of the National Health Policy and National Strategic Health Development Plan II in support of Universal Health Coverage and Health-related SDGs.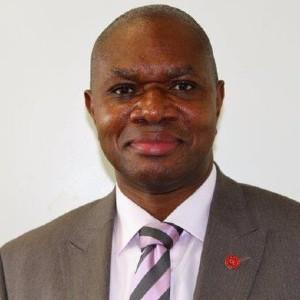 Jean Bakole
UNIDO
Representative
Jean B. Bakole is the Regional Director of the UN Industrial Development Organisation (UNIDO) and Representative to Nigeria and ECOWAS in Abuja, Nigeria since 2017. Prior to this, he worked as UNIDO's Regional Director and Representative to Ethiopia, Uganda, Rwanda, Burundi, African Union and United Nations Economic Commission for Africa (UNECA), in Ethiopia from 2012-2016. From 2007-2012, he was the Director of the UN-HABITAT Representation Office to the European Union in Brussels, Belgium. From 2001-2006, he served as a Senior Advisor to UN-HABITAT Executive Director. From 1996 -2000, he was the Director of the Permanent Representation Office of the Coalition of African Organisations for Food Security and Sustainable Development (COASAD) in Europe. He also worked as an International Consultant for several International institutions. Mr. Bakole holds a Diplôme d'Etudes Approfondies (DEA - equivalent of French PhD 3e Cycle) in Economic Development, Population and Environment Sciences from the University of Louvain, Belgium.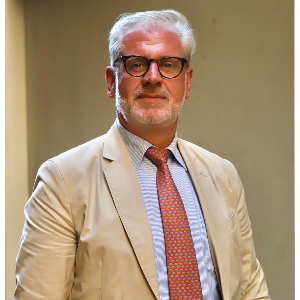 Laurent M. J. De Boeck
IOM
Chief of Mission
Laurent M.J. DE BOECK was assigned Chief of Mission of IOM to the Federal Republic of Nigeria in November 2022.
Prior to his assignment in Nigeria, Mr. de Boeck led IOM missions in the Arab Republic of Egypt and Republic of Yemen. Between 2015 and 2016, he directed the Labour Mobility & Human Development Division in the IOM Headquarters in Geneva, Switzerland. From 2012 to 2014, he was IOM Chief of Mission in the Democratic Republic of the Congo. From 2010 to 2012, he was the Director of Observatory on Migration, advising the Secretary General of the Organization of African, Caribbean and Pacific States (OACPS), covering 79 countries.
From 2006 to 2010, Mr. de Boeck was Deputy Regional Representative and Regional Programme Development and Donor Relations Officer at the IOM Regional Office for West and Central Africa. From 2001 to 2005, he oversaw the liaison with the European Union Commission, Parliament and the European Council of Member States in Brussels, Belgium.

He joined IOM in 1996, where he served in numerous positions in Belgium, Burundi, Côte d'Ivoire, the Democratic Republic of the Congo, Haiti and Rwanda.

He held a degree in Public and International Affairs, Diplomacy and International Economy, as well as a degree in Social and Economic Sciences, from the University of Louvain-la-Neuve in the Kingdom of Belgium and the University of Tilburg in the Kingdom of The Netherlands.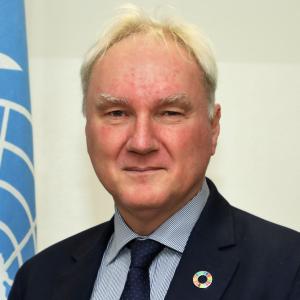 Matthias Schmale
Resident and Humanitarian Coordinator (a.i)
The UN Resident and Humanitarian Coordinator (a.i) in Nigeria is Mr. Matthias Schmale. Prior to this position, Mr. Schmale worked with the United Nations Relief and Works Agency for Palestine Refugees in the Near East (UNRWA) in different capacities: Acting Chief-of-Staff (August – October 2021) responsible for providing support to the Commissioner-General and Deputy Commissioner-General; Director of Operations (October 2017 - August 2021) leading almost 13,000 strong team in providing essential services and humanitarian aid to more than 1.4 million Palestine refugees in Gaza; Director Representative Office, New York (January 2017 - October 2017); Director for Syria (September 2016 - December 2016); Director Lebanon Affairs (April 2015 - September 2016). Before his career with the UN, Mr. Schmale worked at senior management level at the International Federation of Red Cross and Red Crescent Societies (IFRC) for fifteen years including being the Under Secretary General for six years in Geneva, Switzerland. He is very familiar with trends affecting humanitarian and development work within sub-Saharan Africa, Asia, the Middle-East and Europe.
Mr. Schmale holds a Diploma in economics, University Berlin, 1988; and a Doctor of Philosophy in Development Economics, University Berlin, 1992.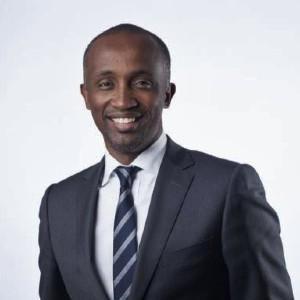 Mohamed Yahya
UNDP
Representative
Mr. Mohamed Yahya resumed duties as Resident Representative of UNDP Nigeria on 20 June 2019. Prior to his appointment to Nigeria, Mr. Yahya was the Africa Regional Programme Coordinator for UNDP between October 2014 and June 2019. Based in Addis Ababa, he was responsible for regional development initiatives in support of the African Union and Africa's Regional Economic Communities. He has also served as UNDP's post-conflict recovery specialist supporting UNDP interventions in Afghanistan and Liberia. Before joining the UN, Mr. Yahya worked as a senior peacebuilding advisor for the non-governmental organisation, International Alert, with a focus on West Africa. Mr. Yahya holds a master's degree in Conflict and Development Studies from the School of Oriental and African Studies (SOAS), University of London and a bachelor's degree in Politics and History from SOAS, University of London.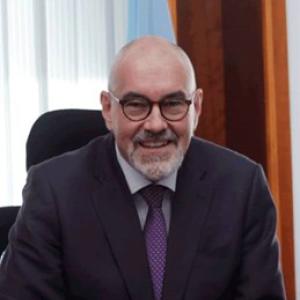 Mr. Trond Jensen
OCHA
Head of OCHA
Mr. Trond Jensen, a Norwegian national, was until recently the Head of OCHA in Turkey. He was previously the Head of Office in Yemen for more than three years, as well as the Deputy Head of OCHA in Sudan. Mr. Jensen has also had short-term ad interim assignments as the Senior Deputy Director for UNRWA in Gaza, as the Head of OCHA's Regional Office for the Syria Crisis in addition to a stint as the Head of OCHA in Somalia. Mr. Jensen has more than 25 years of experience in humanitarian and development work. He has worked for more than 15 years in the United Nations system, including for the Department of Peace Keeping Operations (DPKO) with the mission in Liberia. Mr. Jensen has also been Country Director for Save the Children and the Norwegian Refugee Council. He is also a former Senior Associate and Representative with the Peace Research Institute in Oslo (PRIO). Mr. Jensen holds degrees in management, policy and planning and environmental economics from the Universities of Bristol, Bath and the London School of Economics. He is married with three children. He enjoys the outdoors, hiking, as well as reading.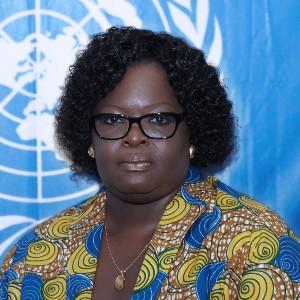 Ms. Chansa Kapaya
UNHCR
Country Representative
Ms. Chansa Kapaya has worked for UNHCR for over 30 years in various capacities and in a number of countries in Southern, Eastern and West Africa and at UNHCR Headquarters in Geneva Switzerland .Prior to her appointment as Representative for UNHCR Nigeria in March 2020, she served as UNHCR Representative in Tanzania and before that , as UNHCR Representative in Ghana . She has also worked in Malawi, Zimbabwe, South Africa , Kenya, Switzerland and Tanzania in various capacities as Deputy Representative, Assistant Representative( Programme ) , Head of Vacancy Management Unit in the then Division of Human Resource Management at UNHCR Headquarters . Ms. Kapaya is from Zambia, she holds a Master's degree in Sociology and Development Studies from the University of Zambia. Prior to joining the UN in 1988, Ms. Kapaya worked at the University of Zambia as a Graduate Teaching Assistant and with Save the Children Federation /US in Zambia as a Programme Support Officer.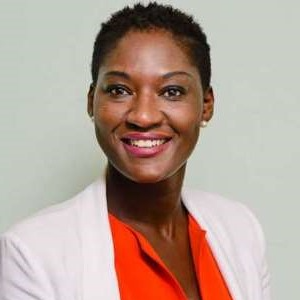 Ms. Vanessa Phala
ILO
Director, ILO CO Abuja
Ms. Vanessa Phala, a South African national was recently appointed Country Director of the ILO Country Office for Nigeria, Ghana, Liberia and Sierra Leone. Prior to this appointment, she worked as a Senior Specialist (Employers' Activities) at the ILO Office for the Caribbean, in Port of Spain. Before that, she undertook several leading roles in the public and private sectors from 2004 to 2016. She was the Executive Director in charge of Social and Transformation Policy at Business Unity South Africa (BUSA), a non-profit company representing organised business in South Africa. She also served as the Director of the Ethics and Integrity Management Unit and Special Anti-corruption Unit of the South African Department of Public Service and Administration. Her professional career began in 2004, as an Assistant Director in the Policy Research and Analysis Unit of the South African Department of International Relations and Cooperation.
Ms. Phala graduated from the University of the Witwatersrand in 2004 where she obtained a Master's Degree in International Relations and from the University of the West Indies in 2021 where she obtained an Executive Master of Business Administration. She is currently pursuing a Doctorate in Business Administration.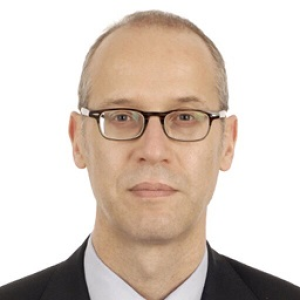 Oliver Stolpe
UNODC
Representative
Dr. Oliver Stolpe has been serving as the United Nations Office on Drugs and Crime Representative in Nigeria since November 2018. Dr. Stolpe, who first joined UNODC in 1999, served the organization in multiple functions, including as Chief of Section responsible for supporting Member States in the effective implementation of the UN Convention against Corruption, as the manager of UNODCs Global Programme for the Implementation of the Doha Declaration and as senior advisor at the Stolen Asset Recovery Initiative. Dr. Stolpe has been implementing projects for UNODC in Nigeria since 2001 and was posted to Nigeria from 2008 to 2011. Dr. Stolpe, holds a PhD in Law of the University of Würzburg in Germany with a thesis focusing on Strategies against Organized Crime – Asset Recovery and Anti-Money Laundering in the fight against Mafia type organizations.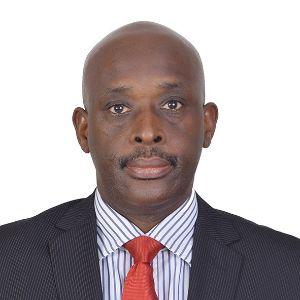 Ronald Kayanja
UNIC
Director
Ronald David Kayanja, a Ugandan national, is the Director of the United Nations Information Centre (UNIC) for Nigeria. He has been Director of the Centre since 2015. Mr. Kayanja has worked for the UN since 1996 and has worked with the UN Peacekeeping operations in Timor-Leste, where he served as Governance Advisor working specifically on media and civil society; and UNESCO as Advisor for Communication and Information in West Africa based initially in Accra and subsequently in Abuja. He has also worked on projects with UNFPA, FAO and started his UN career as a national officer with UNDP in Uganda. Mr. Kayanja studied at Makerere University in Kampala, Uganda where he obtained a BA in Mass Communication, went to the University of Cardiff, UK for an MA in Journalism Studies and the University of Malmo, Sweden where he studied Communication and Development at master's degree level. He has also served as Director, Panos Global AIDS Programme (August 2005 to June 2007) in Lusaka, Zambia.