Story
In the Frontline of Nigeria's struggle with COVID-19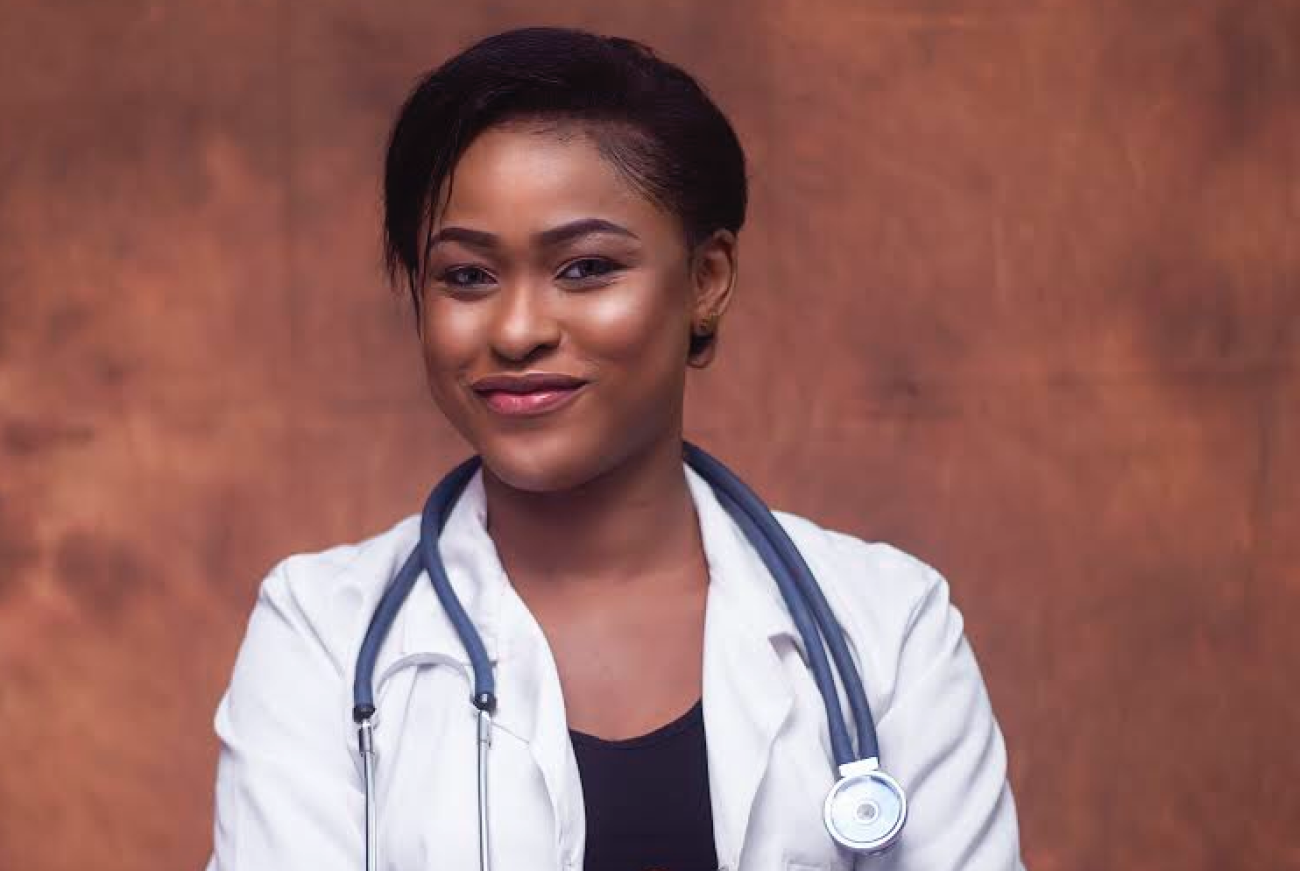 Healthcare workers, such as doctors and nurses, are in the front line of the COVID-19 response in Nigeria
For many, 2020 started like every other year - an expectation for a fresh start. Nobody anticipated that the year would reveal one of the most infectious diseases ever to hit us - COVID-19.
As the death toll and number of infections mounted globally, the world began to panic. Borders shut, schools and offices closed, temperature checks and the use of hand sanitizers became routine in public places and in homes.
Coping with the coronavirus in a country of about 200 million people with a healthcare system that is overstretched and lacks almost everything - from staff to equipment – poses a particular challenge. And healthcare workers are at the front line of response, in Nigeria, as elsewhere. 
Dr. Uzezi Emuophedaro is one such healthcare worker. She works as a medical practitioner in one of the biggest hospitals in Nigeria. Dr. Uzezi is resilient and remains undeterred, even when grappling with limited equipment and shortage of supplies.
Receiving the news of the arrival of the COVID-19 pandemic within Nigeria's borders
Dr. Uzezi, the day she heard the news that COVID-19 had arrived in Nigeria, was worried - not because of the disease itself, but because of Nigeria's large population, high levels of poverty, and most importantly, the shortage of healthcare workers, health infrastructure and facilities.
"My greatest fear is the possibility of the number of cases getting into the thousands and reaching the situation that countries in Europe and North America are dealing with right now. I fear that we may not be able to handle such numbers here in Nigeria, due to our weak infrastructure."
Across the world, healthcare workers have been infected with the virus while working to save the lives of others, but Dr. Uzezi says she tries to stay calm and protect herself as much as possible.
"In my hospital, we must attend to patients properly masked and wearing gloves. Close contact has been stopped, unless necessary, like during examination or procedures. Extra care is taken to properly dispose of all materials, and washing hands regularly is very important," said Dr. Uzezi.
Presently, there are more than 230 cases of COVID-19 in Nigeria, but there are fears that the number could be much higher, as relatively few tests have still been conducted.
Nigeria hopes to beat COVID-19 and reduce casualties by using lockdowns, encouraging social distancing and encouraging good personal hygiene. While there are no vaccines, studies show that frequent handwashing with soap and water, the use of hand sanitizers, coughing into a tissue or elbow, and staying at home when sick can stop the spread of the virus. 
UNICEF is supporting the Nigerian Government's response to the outbreak, including through encouraging preventive actions in communities with risk communications, providing hygiene and medical kits to schools and health clinics, and monitoring the impact of the outbreak to support continuity of care, education and social services.
Dr. Uzezi has clear views on what needs to be done to defeat the virus in Nigeria.
"People need to see this as the actual pandemic that it is and take all the outlined precautions. A lot of people are still moving around and visiting neighbors and friends like it's a public holiday. If we can all adhere strictly to the rules of this lockdown, then we have a fighting chance to beat this virus."
UN entities involved in this initiative
UNICEF
United Nations Children's Fund
Goals we are supporting through this initiative