We are Working Towards a World Free of Poverty, Hunger and Disease – Kallon
We are working towards a world free of poverty, hunger, disease and want, where all life can thrive.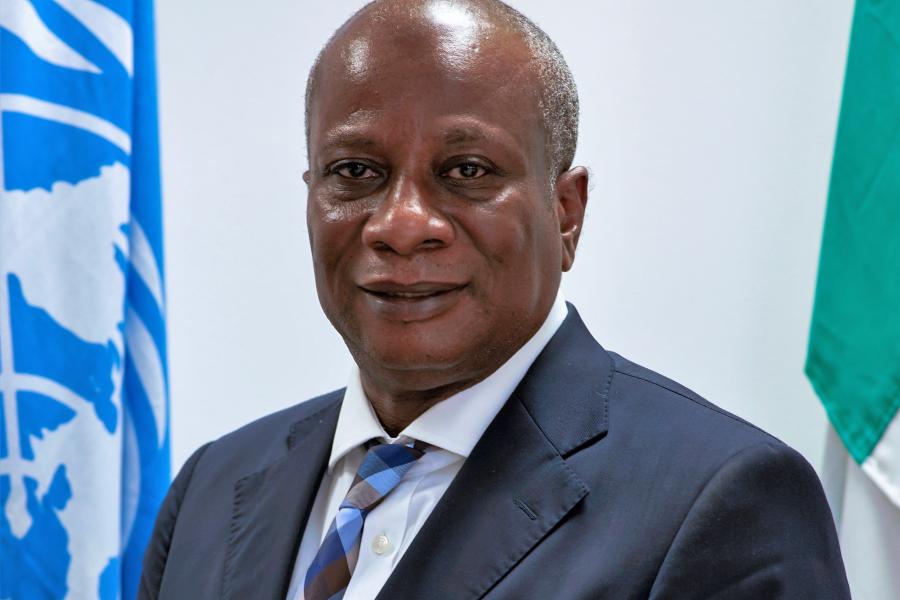 Photo | UN Nigeria
As the United Nations marks its 75th anniversary with the theme, 'The future we want, the United Nations we need: reaffirming our collective commitment to multilateralism", the Resident and Humanitarian Coordinator of the UN in Nigeria, Mr Edward Kallon, has assured that the organisation was working towards ensuring a world free of poverty, hunger disease and want. "We are working towards a world free of poverty, hunger, disease and want, where all life can thrive. A world with equitable and universal access to quality education at all levels, to health care and social protection, where physical, mental and social well-being are assured." He said at a UN75 international virtual conference organised by Covenant University and United Nations Information Centre (UNIC) Nigeria from 22 – 24 October 2020.
Mr Kallon said further that if everyone worked together it would be possible to have a world where we reaffirm our commitments regarding the human right to safe drinking water and sanitation; where there is improved hygiene; and where food is sufficient, safe, affordable and nutritious.
"A world where human habitats are safe, resilient and sustainable and where there is universal access to affordable, reliable and sustainable energy. And indeed a world of universal respect for human rights and human dignity, the rule of law, justice, equality and non-discrimination. That world is possible if we all work together." He added
Delivering the conference keynote, the Chancellor, Covenant University, Dr David Oyedepo, urged the United Nations to reform and restructure the Security Council. He said, "UN is due for reforms. For this to happen and to achieve other goals, the UN would have to make the following internal reforms: restructure the UN Security Council in line with the reality of contemporary international relations;  position herself for the inevitable challenges of the 21st century international diplomacy, where digitisation is fast outpacing shuttle diplomacy and where power is becoming redefined and diffused."
Dr Oyedepo further emphasised that the UN must become more democratised in her structure, giving more room to the rising powers and emerging economies, especially from the global South, to exercise their influence in leadership. "The international community has the responsibility to strengthen existing multilateral institutions of which the UN is the best model to meet these inevitable challenges." He added.
In his closing remarks on 24 October 2020, the Director of UNIC Nigeria, Mr Ronald Kayanja, observed that the UN 75th anniversary came in a time of great disruption for the world, compounded by an unprecedented global health crisis due to the COVID-19 pandemic, with severe economic and social impacts. "But it is also a reminder that times of struggle can become an opportunity for positive change and transformation." He continued, "The papers presented during this conference are a great testimony to the opportunities that exist ahead of this world if we all commit to working together."
The Chairman, Conference Organising Committee, Prof. Sheriff Folarin, had earlier at the opening ceremony expressed the appreciation of the University management to the United Nations Information Centre (UNIC) for the opportunity to collaborate for such a landmark anniversary.
UN entities involved in this initiative
UNIC
United Nations Information Centre
Goals we are supporting through this initiative