UN, Nigerian Government Launch COVID-19 Basket Fund
"We must all come together across all sectors to support the government at this time of great need." - Edward Kallon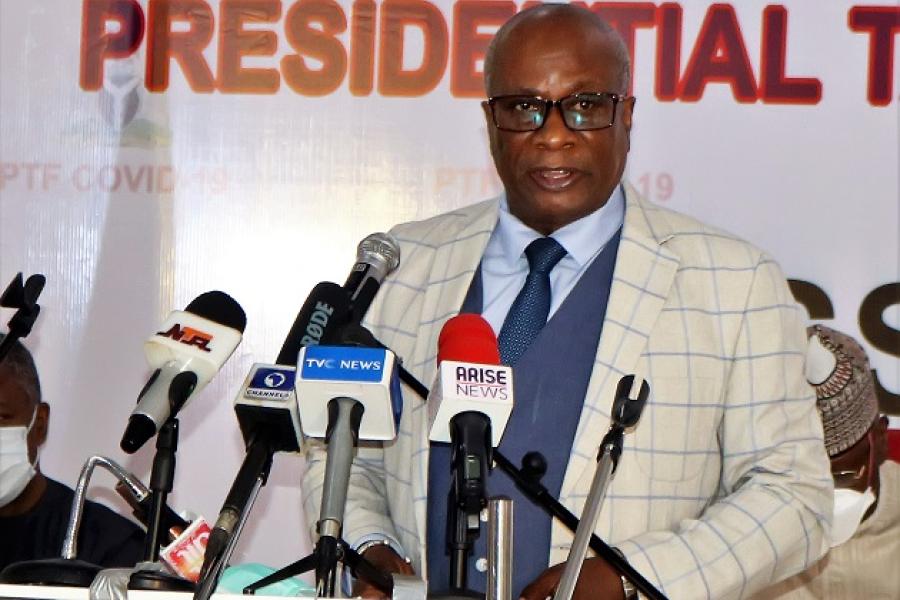 Photo | UN Nigeria
The United Nations system in Nigeria, in collaboration with the Government of Nigeria, has launched the COVID-19 Basket Fund to complement ongoing resource mobilisation in support of the National COVID-19 Multi-Sectoral Pandemic Response Plan, developed by the Presidential Task Force on COVID-19.
"We applaud the Nigerian government at all levels for its efforts and measures to urgently mobilize resources to address the impact of COVID-19. But the Government cannot do it alone. For the country to succeed in fighting back the threat of the coronavirus pandemic, we must all come together across all sectors to support the government at this time of great need," said Mr Edward Kallon, United Nations Resident and Humanitarian Coordinator for UN in Nigeria.
Under the Delivering as One framework, the UN in Nigeria, through the Basket Fund, has already mobilized and deployed over USD $2 million from the UN system for the procurement of essential medical supplies that will boost the efforts of the Nigerian Government in containing COVID-19 and caring for those confirmed cases in need of serious medical attention.
The Chairperson of the Presidential Taskforce on COVID-19 Response, Mr Boss Mustapha, stated that "the Government of Nigeria appreciates the role the UN is playing to rally partners to support the country's efforts to fight  the pandemic, and that the operationalization of the COVID19 Basket fund will be a great help in complementing Government's own efforts to coordinate mobilization and rapid deployment of assistance where it is needed the most."
Other key donors have welcomed the creation of the Basket Fund as a mechanism to channel urgent assistance. "At this time of need, Nigeria is not alone, the European Union is committed to supporting the Government of Nigeria in addressing the challenges of the pandemic. The COVID19 Basket Fund avails us with the opportunity to cooperate and act rapidly in the deployment of assistance that can help enhance the healthcare services and cushion the most vulnerable," noted Ambassador Ketil Karlsen, Head of European Union Delegation to Nigeria and ECOWAS.
The COVID-19 Basket Fund will be facilitated and implemented by the UN system in Nigeria, through a Project Management Board comprising representatives of the Presidential Task Force on COVID-19 Response, relevant Government agencies, contributing donors and the UN system.
UN entities involved in this initiative